Posts in category
Earn Rewards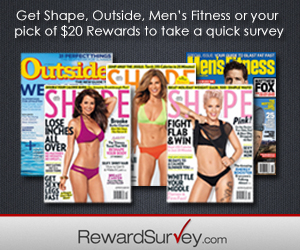 Take a survey & get rewarded with FREE Magazine subscriptions*!
How easy is this…take a survey, get reward points & redeem for subscription. Make sure to complete the process. FREE magazine subscriptions will not be delivered without complete mailing information!
I've checked it out and got two subscriptions…Have Fun!
*FREE Magazine subscriptions offered are based on survey answers.